..
The hardest part was done already...the wallpaper had been hung in the dining room by the previous owners. Now, I have three friends that have done this in their own home...so I was brave enough to try it...only by their coaxing...one proclaimed the ceiling was BEGGING me to do it...how could I resist that?
There are several different techniques you can use...but I'm def not amazing and I needed simple so I followed this guide....I first bought dark green paint...then I put that as the base coat all over the ceiling! It was a bit scary...and I wondered WHY I had started this project!
So, I prepped the area and begin trimming it out...this took about an hour..I'm also short and have VERY high ceilings...made it last even longer...and did I mention I was a bit fearful of heights????
So, my son thought I was insane...my daughter who is four told me that I was "a very good painter" thank you very much...then asked me when I was going to paint the rainbow???? Yes....clearly my children thought I had LOST my mind!
I then brought out the copper...that my friend let me use since she didn't use up all of hers...aren't friends GRAND:)
So, its at this point...I knew I had NO clue whatsoever in what I'm doing....so I started dry brushing...my first mistake you ask??? Yes, I had to google dry brushing....yes, I figured it out!!! THEN, my second mistake you ask???? I was scared of the copper....yep it kinda freaked me out at first...so then I realized how much to put on...and then we got going....its a matter of opinion on how much you like...I like a lot....in fact...I'm still looking at my ceiling and thinking that I will probably go back over it and add some more....
All in all this project took me around five and a half hours to complete. Yes, I did have a four year old in the mix..and thankfully the weather was almost 60 degrees and today was a holiday of course so my kids went from playing outside to watching movies and coloring...all in all I'm pretty pleased with how it turned out...and for the next couple of days...I will keep tweaking! I'm also hoping the feeling comes back into my arm and that my neck and shoulders will feel better than they do right now...oh the things we do for beautiful homes:)
Have a great day! Here are the AFTER pics! ENJOY!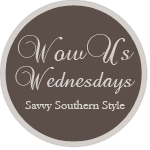 Bloggy