We have issues...I'm aware of this...I'm so tired of bags being hung from several little hangers by the door throughout the house...tired of shoes being thrown in buckets, tired of bags being thrown on the floor. I have wanted cubbies for each of the kids...but wondered where oh where do I put it??
Finally I decided that the front entryway...that has A LOT going WRONG for it was the place to be...the space is strange...it has a huge vent that can't be covered...and seems to just not flow properly within the house...so finally after four years of HATING this space and trying to do a MILLION things with it and it ALL failing....I found Pinterest! Then I found what I was looking for...but my hubby makes beautiful jewelry and can play the guitar beautifully but he is not handy...he will even admit this. So, one of my dear friends said her hubby could do it...and he did a GORGEOUS JOB on it!
All I had to do today was paint it! So, it still needs hooks....trying to decide on that and I will probably buy another basket for each cubbie but its done:)
Someone wanted to be included:)
Have a GREAT day!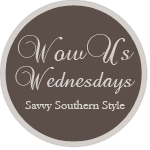 http://raisinghomemakers.com/2
010/new-homemaking-link-up-share-your-own/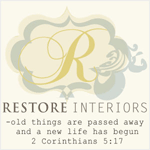 http://mi
ssmustardseed.com/category/furniture-feature-friday/